Sunday breakfast calls for waffles – and my favorite taste combo is still chocolate and caramel. These chocolate maca protein waffles are one of my favorite ways to enjoy a relaxed Sunday morning. For toppings I mostly use some sort of yoghurt (this time cashew vanilla), fresh or frozen fruit and either some chocolate drizzle or some sort of syrup. My go to syrup is definitely yacon: it tastes a bit like caramel and has a lot of health benefits to offer – including being amazing for supporting gut health!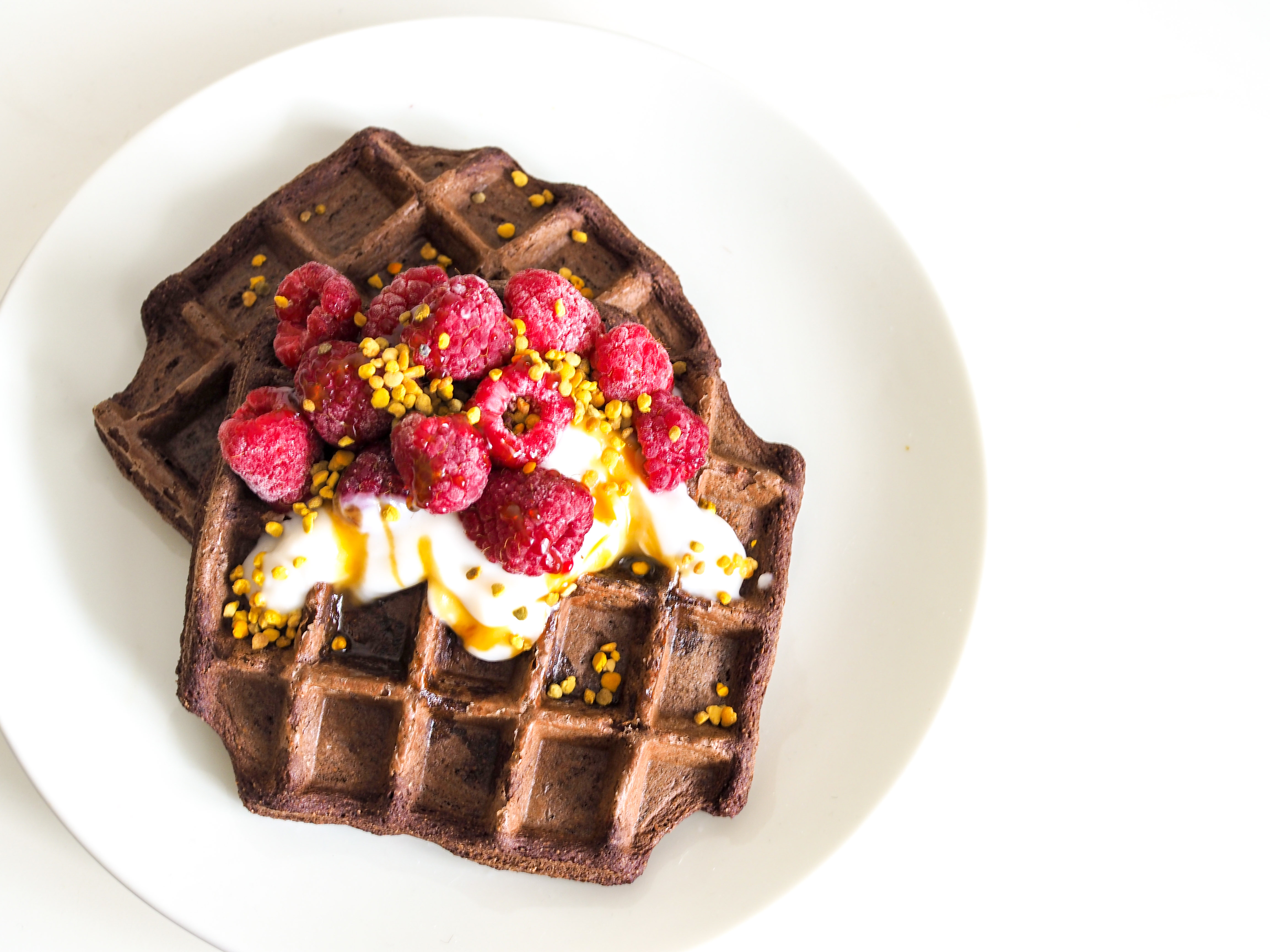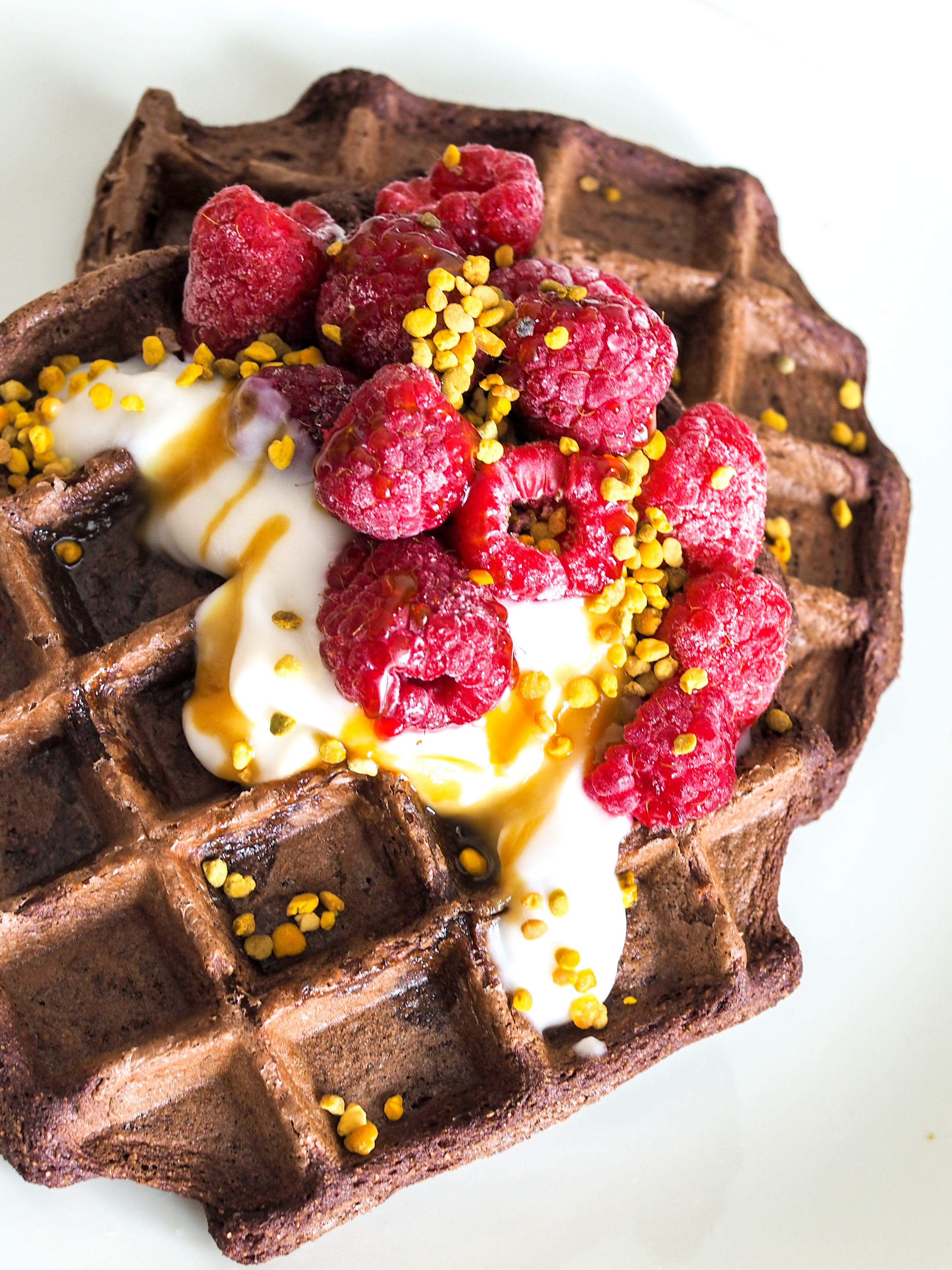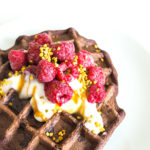 Chocolate maca protein waffles
Ingredients
30

g

salted maca caramel protein/Salted Maca Caramel Protein

or any other plant-based protein/oder ein anderes pflanzliches Proteinpulver

20

g

(raw) cacao/(Roh)kakao

10

g

coconut flour/Kokosmehl

20

g

plantain or rice flour/Bananen- oder Reismehl

20

g

almond flour/Mandelmehl

40

g

pumpkin or apple sauce/Kürbispüree oder Apfelmark

1

tsp

baking powder/Backpulver

sweetener of choice/Süße nach Wahl

50

ml

egg whites/Eiklar

or a big or 2 small eggs/oder ein großes bzw 2 kleine Eier
Instructions
Mix all ingredients with 140ml liquid and bake your waffles in the waffle maker.
Recipe Notes
Nutritional information for 4 waffles without toppings/Nährwerte für 4 Waffeln ohne Toppings:
396 calories
27g c I 44g p I 9g f
Product recommendations:
salted maca caramel protein/Salted Maca Caramel Protein*
gelatinized maca/gelatiniertes Macapulver*
plantain flour/Kochbananenmehl
*
coconut flour/Kokosmehl
*
pure stevia powder/reines Steviapulver*
All products with * are affiliate links. If you want to support me without paying extra money, you can purchase my favorite products through these links. This will enable me to continue providing you with content and help to grow my blog.